Commercial Gym Business: 2008-2011
2008: Founded by Daine McDonald, the company started as a personal training organization in St Leonards Fitness First on Sydney's North Shore in Australia.
2010: After numerous requests from colleagues, Daine commenced teaching personal trainers from around Sydney through private internships. This led to the development of the original Clean Health Trainer Internship Level 1 program by the end of the year.
2011: Due to growth of the brand, the company hired its first staff members, and by the end of 2011, was servicing over 250 personal training sessions per week with 10 personal trainers working out of 3 different commercial gyms across Sydney's North Shore and CBD.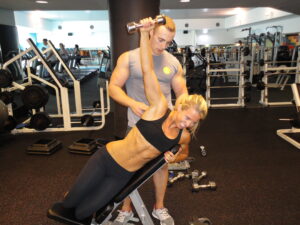 2008-2011
First Fixed Site Facility: 2012-2014
2012: After growing to capacity contracting out of commercial gyms, Daine opened the Clean Health Performance Centre on Kent St in Sydney's CBD as the first official Clean Health gym.
2012: Within 3 months of opening, the company was servicing over 500 personal training sessions per week in a 400sqm site, with over 25 trainers.
2012-2015: The company aligned with industry professionals and started creating and hosting workshops in our Sydney CBD location. This included experts such as Charles Poliquin, Dmitry Klokov, IFBB Pro Ben Pakulski, IFBB Pro Milos Sarcev, Phil Learney, Dr Bob Rakowski and Dr Mark Schauss.
2014: After continuing to house 4 fitness professional based internships per annum over the previous few years, Clean Health Education launched the first 7-day internship both domestically in Melbourne and then internationally in Auckland, New Zealand and Montreal, Canada.
2012-2014
Growth of Education Business: 2015-2016
2015: After expanding domestically and internationally in 2014 with our education, we embarked on a global tour which included the United Kingdom, Canada, USA, Hong Kong, New Zealand, Germany, and Sweden. Much of this was in collaboration with industry icon Charles Poliquin and Olympic Weightlifter Dmitry Klokov.
2015: The Performance PT and Performance Nutrition coach certifications were created based on the previous 7 years of refining our craft in our gyms. These courses remain our most popular certification programs today.
2016: The company rebranded to Clean Health Fitness Institute and opened a second fixed site 1000sqm (10500ft) facility in Chatswood, Sydney.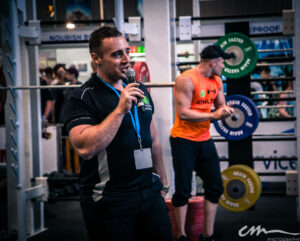 2015-2016
Two Fixed Sites & Launch of RTO: 2016
2016: The company became an accredited registered training organisation (RTO) provider with Australian government approval, allowing it to certify personal trainers with no industry experience via the Certificate III & IV in Fitness.
2016: We collaborated with FILEX, the southern-hemispheres biggest industry education event, to do a 2-day special co-event for over 250 personal trainers from around Australia.
2016: In December 2016, we sold our original gym-only location on Kent St in Sydney's CBD, to Ultimate Performance Global. The aim was to consolidate our focus and resources on education.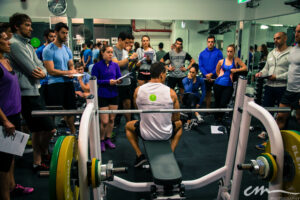 2015-2016
Education Growth Around the World: 2017-2018
2017-2018: We expanded our global reach with new sold-out courses in Malaysia, Singapore, Kuwait, Dubai, and Chicago. New course offerings such as the Art of Gen Pop Transformations and Training the Female Fitness Model with WBFF Pro Bikini World Champion Lauren Simpson, engaged the next generation of fitness professionals.
2018-2019: We conducted sold-out live event tours in Sydney and Melbourne with industry heavy weight Christian Thibaudeau, and then later in the year with Dr Layne Norton to over 500 personal trainers.
2017-2018
Launch & Expansion of our e-learning platform 2019-2020
2019: After years of requests, we launched our first 100% online product and digitised course in early 2019. By the end of the year, we'd released several different online education products into the market.
2020: Due to the global pandemic, we pushed our entire focus towards launching and digitising our decade strong catalogue of education IP to personal trainers around the world.
2020: We closed our company office and embraced the change, becoming a 100% remote working, 100% online business, with an international collective of team members working towards changing the industry one student at a time!
2020: We now have 10 online courses available across both accredited and non-accredited learning, including exclusive partnerships with Dr Layne Norton and the Australian Strength Coach, Sebastian Oreb.
2020: Just in time for Christmas, we launched our first software-based product - iNutrition Pro, a dietary program design software for fitness professionals that provides dietary insurance without having to get a dietetics or nutrition degree (an industry first)!
2019-2020
Continued Digital Learning Growth & Innovation: 2021
As an EduTech business, we have over a dozen new digital course and product offerings planned for 2021, across nutrition, training, and fitness-based business.
We're partnering with new industry heavyweights such as Dr Bill Campbell, to bring you the most up to date, practical and evidence-based fitness industry content on the planet today!
Our goal by years end, is to have educated over 50,000 personal trainers around the world and to continue to raise the quality of fitness professionals in every corner of the globe.
2021